Full Time
November 30, 2022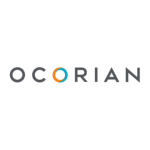 Website Ocorian Corporate Services (Mauritius) Ltd
Company Description
Ocorian is a global leader in corporate and fiduciary services, fund administration and capital markets. Wherever our clients hold financial interests, or however they are structured, we provide compliant, tailored solutions that are individual to their needs.
We manage over 17,000 structures for 8000+ clients with a global footprint operating from 18 locations. Our scale offers all our people great opportunities to develop their knowledge and skills and to progress their careers.
Job Description
Conduct the following within prescribed deadlines:
To provide assistance in the administration of companies and other entities set up in Jersey/ other equivalent Jurisdictions;
Working across jurisdictions to provide a seamless service to the clients;
Ensure client entities statutory data/ static data are properly maintained and up to date;
To deal with incoming correspondence expeditiously. Reference should be made to the relevant supervisor where the demands of the correspondence exceed capabilities;
To ensure that during any period of absence from the office, the relevant manager or his/her alternate are informed and fully briefed of any anticipated client related matters which may arise during the period of absence. In the event that colleagues are absent from the office to undertake administration of matters allocated to colleagues as required, to ensure the needs of the client are met;
To openly escalate any issues/risks arising promptly to the Manager/Directors where appropriate;
Take responsibility for allocated tasks in line with the Ocorian policy and procedures;
Adhering to the deadlines set pertaining to constitutional documents and other client agreements;
Ensure regulatory/statutory filing deadlines are adhered to;
Ensure filing and scanning are diligently performed as required;
To undertake periodic reviews of clients matters in accordance with the timetable set;
Ensure that client files are up to date;
Liaise with clients to ensure efficient delivery of output and client service expectations;
When required, coordinate board meetings with relevant directors, the preparation of the minutes and other meeting documents;
To take responsibility for being the immediate point of contact in client relationships on allocated cases;
To manage client invoicing process as required and actively follow up on debtors;
Cross-review the work of, provide guidance and constructive feedback to peers;
Carry out any additional support activities as reasonably required across the team or by the Management team or Directors from time to time;
Support seniors in the handling and proper keeping of KPIs for the process, including Error or quality control logs;
Support other departments (such as accounting or compliance but not limited to these) in a timely way whenever they require information or documents in relation to your client are required such that they can complete their deliverables on time;
Communicate effectively with the Client Administration team to ensure they are aware of any issues that may impact on the deadlines and expectations in terms of timing of the KPI's;
Other Responsibilities 
Monitor, control and balance the workload of the team during absences of Senior team members;
Be aware of risk exposure and promptly escalate issues arising to other members of the Management team;
Be cross-trained on specific other processes to support the Centre of Excellence – Client Administration team when capacity permits or circumstances require, on appropriate tasks;
Protect the confidentiality, integrity and availability of all information on Ocorian, its clients and employees at all times to safeguard the professional reputation of Ocorian, its employees and its clients;
Accurate time recording in accordance with Ocorian Policies & Procedures;
Comply with all information security policies, procedures and guidelines in place at Ocorian to ensure information security.
Qualifications
Holder of University degree in Business Administration/ Finance/Law or related field and/or currently studying towards relevant professional qualification (e.g. ICSA or STEP)
A minimum of 2 years experience would be an advantage
Additional information
Working at Ocorian means entering a dynamic and growth-orientated company. We provide you with outstanding opportunities for your professional and personal development. We offer a competitive salary and benefits, commensurate with your qualifications and experience.
All our staff seek to embody our core values that underpin everything that we do and that reflect the skills and behaviours we all need to be successful.  These are:
We are AMBITIOUS – We think and act globally, seizing every opportunity to support our clients and staff – wherever in the world they may be.
We are AGILE – Our independence from any financial institution gives us the flexibility and freedom to keep things simple, efficient and effective.
We are COLLABORATIVE – We take the time to understand our clients' needs so that we can deliver personalised solutions every time.
To apply for this job please visit smrtr.io.