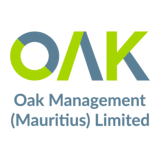 Website Oak Management (Mauritius) Limited
Job Description: 
Our Mauritius office is seeking an Administrator to join the Trust & Corporate team on a permanent basis. The purpose of the role is to deliver excellent client administration to a portfolio of trust and company structures and to support the
team as required. The job holder will liaise closely with the Trust team, clients and intermediaries. The role encompasses all aspects of administering a portfolio of company and trust structures. The ideal candidate should have at least 1 years'
experience in a similar client facing role, at a Trust Company or Management Company, plus hold or being working towards a relevant professional qualification (e.g. STEP, ICSA).