Full Time
November 30, 2022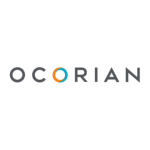 Website Ocorian Corporate Services(Mauritius) Ltd
Company Description
Ocorian is a global leader in corporate and fiduciary services, fund administration and capital markets. Wherever our clients hold financial interests, or however they are structured, we provide compliant, tailored solutions that are individual to their needs.
We manage over 17,000 structures for 8000+ clients with a global footprint operating from 18 locations. Our scale offers all our people great opportunities to develop their knowledge and skills and to progress their careers.
Job Description
As part of a team, support the global business use of all aspects of the Group's core business applications.
This role will involve the support of interfaces between applications as well as internal and external services which could involve system, data and process analysis, data management and migration, reporting, planning and business intelligence as well as operational and risk knowledge. This calls for cross-jurisdictional business awareness together with an understanding of the fiduciary and administration services offered by Ocorian.
To identify, harness and combine the Group's technology platform components to drive efficiency and profitability through the creation of effective and efficient high-performance solutions for internal and external stakeholders in a robust, secure and cost-effective manner.
To support the delivery of high quality and consistent data, processes and reporting in all business areas and jurisdictions in line with Ocorian's information and security model, controls and procedures.
To produce and maintain clear and succinct systems and integrations documentation. Where custom development is required, produce clear specifications, including use and test cases, for developers working in an Agile DevOps oriented development environment and ensure appropriate quality testing.
The ability to work logically and efficiently is essential. The role involves interactions at all levels of Ocorian and with external parties, so a personable nature and excellent communication skills are highly necessary.
Main responsibilities
Become an 'expert' in specific applications and support the global business in their day to day use of assigned core applications, including escalation of issues to application vendors and working with them to resolve when necessary. This will require developing and managing relationships with external suppliers.
Contribute and maintain support documentation including advice on best practice.
Carry out process, application and data analysis across existing and new line of business applications. This includes working with colleagues across the business to identify and efficiently deliver the necessary objectives.
Where necessary specify and, in conjunction with the Development team, deliver application integration, data exchange and data migration between line of business applications and external services including drawing up specifications, developing integration or migration scripts including unit testing, support for user testing where appropriate and documentation of all interfaces.
Optimise the capture of client data into the appropriate applications in accordance with Group standards and initiatives to support operational efficiency, compliance and risk management.
Contribute to projects for conversion, implementation, upgrade, maintenance of new & existing applications including related testing.
Support the implementation of standard business processes and process improvements across all jurisdictions.
Always follow the change control & release management standards, ensuring that all documentation is kept up to date.
Assist other members of the Applications team including the sharing of knowledge and skills.
Be proactive, manage expectations and keep colleagues regularly updated on the progress of their changes and aware of anticipated timeframes for completion.
Work with the Applications Manager to maintain project tracking for regular project reporting.
Qualifications
Having some experience of application support preferably in a fiduciary or financial services business, particularly NavOne, ViewPoint, iManage, Risk Screen Core would be beneficial
Experience of application integration tools and techniques, including a firm understanding of information security and compliance processes would be useful but not essential.
Knowledge and understanding of Microsoft SQL Suite would be an advantage.
The postholder must be quick and clear thinking with the ability to devise pragmatic innovative solutions where appropriate and with the self-motivation to tackle the more complex tasks independently.
Excellent people skills to include a high level of integrity, strong written and oral communication skills, and the ability to work under pressure.
A willingness to support the future growth and success of the Group.
Additional information
All our staff seek to embody our core values that underpin everything that we do and that reflect the skills and behaviours we all need to be successful.  These are:
We are AMBITIOUS – We think and act globally, seizing every opportunity to support our clients and staff – wherever in the world they may be.
We are AGILE – Our independence from any financial institution gives us the flexibility and freedom to keep things simple, efficient and effective.
We are COLLABORATIVE – We take the time to understand our clients' needs so that we can deliver personalised solutions every time.
To apply for this job please visit smrtr.io.