Full Time
November 30, 2022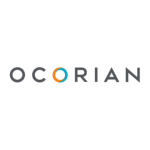 Website Ocorian Corporate Services (Mauritius) Ltd
Company Description
Following a merger with Estera in early 2020, Ocorian is one of the largest providers of fund, corporate and private client services in the market, recognised by our clients and the industry for exceptional client service and value and known for strong and sustained growth.
As a combined business we manage over 17,000 structures for 8000+ clients with a global footprint operating from 18 locations, scale which offers all our people great opportunities to develop their knowledge and skills and to progress their careers.
Job Description
Job title: ASSISTANT MANAGER – BILLING                    
Department: FINANCE
Jurisdiction: MAURITIUS
Reporting To: SENIOR MANAGER
Purpose of the Job
The Ocorian Global Accounting team manages billing, accounts receivable (AR) and payable (AP) for an increasing number of jurisdictions across the world. The team is based in Mauritius and reports into the Mauritius Finance Director, with a dotted line to the Group Head of Finance Operations based in Jersey.
This role is in the Billing team which is led by a Senior Manager supported by two leaders each responsible for designated regions.
The Assistant Manager supervises a team of up to 5 staff. He/she oversees the Billing operations for a designated jurisdiction(s), ensuring that all KPIs are met and providing support to the team.
Main Responsibilities
–          Manage a team of up to 3 finance administrators.
–          Manage the end to end billing process for designated jurisdiction(s) (i.e.: resource card, job fee set up, timesheet posting monitoring, billing run, invoice tracking, queries, monthly closing tasks, etc.). 
–          Review and approve new job fee set up based on agreement / instructions from client facing team and ensure it is aligned with the job fee set up desk procedures.
–          Review and approve credit note and ensure it is aligned with the global credit note policy and desk procedures.
–          Provide guidance to the Finance Administrators and assist them in their daily tasks.
–          Conduct daily huddles and weekly operational team meetings, prepare and send minutes and follow up on action plans.
–          Continuously improve processes by designing and reviewing quality metrics, proposing solutions and implementing them.
–          Drive and successfully deliver cross-functional projects (i.e.: System migration, software implementation, Regression testing etc.). 
–          Prepare and present monthly reports for assigned jurisdiction(s) to the senior manager and any other stakeholders
–          Assist the jurisdictional financial controller during statutory audits
–          Ensure fair and equal work allocation based on individual skillset
–          Support Senior Manager/HR in the hiring of new team members
–          Conduct employee performance review
–          Share best practices across the team
–          Listen to team members' feedback, resolve any issues or conflict, and involve the manager appropriate
Qualifications
Bachelor's degree in Accounting, Finance or equivalent professional qualifications
Knowledge, Skills and Experience
·       1 to 3 years of experience in a managerial position with direct oversight over billing.
·       Strong ERP knowledge (preferably NavOne)
·       Strong decision-making and problem-solving abilities
·       Strong IT skills, particularly Excel and data management in general
·       Strong communication skills
·       Experience in the Global Business Industry in Mauritius is a plus
·       Experience in a multi-jurisdictional and international environment is a big plus
·       Fluent in English, French is a plus
Competencies
·       Ability to manage a team (effective delegation, workload management, etc.)
·       Ability to manage a project involving many stakeholders in different parts of the world
·       Ability to develop and foster a continuous improvement culture within the team
·       Ability to work and deliver the highest standards under high pressure and tight deadlines
·       Ability to develop and implement new processes
·       Ability to contribute to Operations/Production when needed.
To apply for this job please visit smrtr.io.