Full Time
October 31, 2023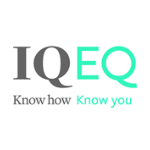 Job Description
The Associate Executive – Operational Compliance assists and supports the Operational Compliance Officer and Associate Manager to provide a centralised compliance services to IQ-EQ MU's clients.
Tasks

Assist the Associate Manager/Officers in –
Ensuring that all regulatory approvals are processed and up to date
Preparing re-assessment reports for the AML/CFT and Corporate Governance frameworks for specific clients
Conducting client file review of less complex structures
Conducting risk profiling of client companies as appropriate
Preparing re-assessment reports of Code of Business Conduct
Work under the supervision of the Associate Manager and Officers to
Ensure that relevant processes are adhered to and mitigate financial implications in the event of process failures leading to substantial loss to IQEQ
Conduct Customer Due Diligence on the principals of client companies
Conduct Enhanced Due Diligence (EDD) for PEP and REP
Assist delivery team by conducting World checks/ internet checks for clients
Assist the Associate Manager and the Officers to work on Administrators Compliance Reports and Periodic Reviews for high/ medium and low risk clients
Ensure protections of information assets of IQ EQ MU and to abide by the ISMS in place at IQ EQ MU.
Qualifications
Education / professional qualifications

Degree holder in Law or any other relevant field
Background Experience

Minimum 1 year experience in the financial services sector preferably in compliance or Operation
Additional Information
At IQ-EQ we want you to reach your full potential. We offer an inclusive and diverse environment to support your career aspirations. With a strong emphasis on continuous learning and a holistic approach to your professional and personal development. We also offer opportunities across our service lines and our international network of offices.