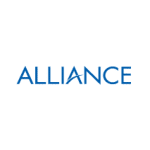 Alliance Financial Services Ltd
The corporate administrator shall be responsible for the day-to-day administration of portfolio of client entities of GBC, Authorised Companies, Trust, Foundation and Domestic companies.
Duties and Responsibilities
Manage a portfolio of companies under the supervision of senior staff;
Perform the day-to-day administration of the companies, and monitor compliance of files, according to the relevant laws of Mauritius and of our internal procedures;
Draft and prepare minutes of meeting, resolutions, prepare board packs;
Attend clients' payments requests
Prepare and file statutory documents with the relevant authorities;
Liaise with external parties such as regulatory bodies, banks and auditors, as well as with clients.
Any other duties as may be assigned by Management.
Qualification
Degree Holder in Management or Finance or ICSA or any other relevant field;
At least 3 years working experience in a Management Company as administrator;
Good communication skills, spoken and written (English & French)
Others
Ability to work in a team and in a dynamic environment
Able to work under pressure and meet tight deadlines;
Be well versed with the MRA Rules, Companies Act, Financial Services Commission Guidelines, Trust Act and other related Acts and Regulations.
Knowledge on AML CFT
Flexible to travel abroad for client meetings (expenses to be borne by Alliance Financial Services)