Full Time
November 30, 2022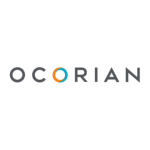 Website Ocorian Corporate Services (Mauritius) Ltd
Company Description
Following a merger with Estera in early 2020, Ocorian is one of the largest providers of Fund, Corporate and private client services in the market, recognised by our clients and the industry for exceptional client service and value and known for strong and sustained growth.
As a combined business we manage over 17,000 structures for 8000+ clients with a global footprint operating from 18 locations, scale which offers all our people great opportunities to develop their knowledge and skills and to progress their careers.
Job Description
Job title: FINANCE ADMINISTRATOR – ACCOUNTS RECEIVABLE                    
Department: FINANCE
Jurisdiction: MAURITIUS
Reporting to: MANAGER – FINANCE
Purpose of the Job
The Ocorian Global Accounting team manages billing, accounts receivable (AR) and payable (AP) for an increasing number of jurisdictions across the world. The team is based in Mauritius and reports into the Mauritius Finance Director, with a dotted line to the Group Head of Finance Operations based in Jersey.
This role is in the Accounts Receivable & Payable team which is led by a Manager supported by two Assistant Managers, one for AR and one for AP.
The Finance administrator is responsible for managing all accounts receivable requests and posts customer payments by recording cash, cheques and bank transfer for a specific region covered by the Global Accounting Team.
Key Responsibilities and Tasks
–        Retrieve bank statements on a daily basis, post the cash receipts and allocate the cash receipts to respective clients on NavOne.
–        Enquire and resolve any discrepancies in cash receipts with client administrators.
–        Obtain instructions and relevant approvals from client directors on any surplus fund received.
–         Ensure all unallocated cash are cleared in a timely basis.
–        Attend to all emails and queries in Accounts Receivable mailbox on a timely basis.
–         Recommend and implement action plans to efficiently manage the accounts receivable process. Action plans may require the Finance Administrator to engage employees from other departments (e.g. Finance Controllers, CSU heads, etc.) or third parties (e.g. clients, vendors, etc.).
–         Reconciliation of assigned accounts to ensure that payments and credit memos are properly applied.
–         Anti-money laundering reporting on client monies and effect the bank transfer from Client bank account.
–         Work on special projects, e.g. account clean up, as needed.
Other Responsibilities
–         Assist with ad hoc finance tasks or projects as and when requested.
–         Assist with audit queries.
–         Provide cover for other members of the finance team when absent.
Qualifications
A degree in accounting or any equivalent qualification.
Knowledge, Skills and Experience
At least 1 to 3 years of experience in a finance role, ideally in an Accounts Receivables function.
Strong ERP knowledge (preferably NavOne).
Proficiency in English, both verbal and written. French is a plus.
Intermediate computer software skills, including Excel, Word & PowerPoint.
Analytical and Critical Thinking.
Competencies
Ability to meet demanding deadlines and productivity requirements
Ability to work autonomously, paying attention to details and meet or beat the deadlines.
Good understanding of basic accounting principles.
Ability to prioritise and multitask.
Curious, eager to learn and to continuously improve our processes.
Good interpersonal and communication skills, act as a team-player with other finance team members and as a business partner with other departments within the group.
Additional information
All staff are expected to embody our core values that underpin everything that we do and that reflect the skills and behaviours we all need to be successful.
These are:
We are AMBITIOUS– We think and act globally, seizing every opportunity to support our clients and staff – wherever in the world they may be.
We are AGILE– Our independence from any financial institution gives us the flexibility and freedom to keep things simple, efficient and effective.
We are COLLABORATIVE– We take the time to understand our clients' needs so that we can deliver personalised solutions every time.
To apply for this job please visit smrtr.io.