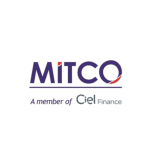 Website MITCO Group
Job Description:
Ensure accurate and timely preparation of yearly, quarterly, monthly financial statements and other reports (including consolidation) of companies and trusts in accordance with the relevant accounting standards and Acts.
Work closely with the administrators of client entities.
Accounting planning: ensure you have a transparent accounting planning.
Pro-actively liaise with clients and auditors and Administrators to ensure on-time filing.
Re-assess and improve systems and processes as and when required.
Increase working efficiencies, put written procedures and control mechanisms in place.