Full Time
October 31, 2023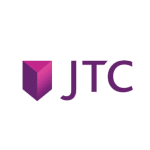 Purpose of job
To act as a member of Compliance Monitoring/Assurance Team, supporting the Associate Director – Risk & Compliance in maintaining and managing JTC PCS's Compliance Monitoring/Assurance Framework.
Main Responsibilities and Duties
Responsible for conducting second line of defence, risk-based monitoring activity, across all areas of the PCS business, in line with the Compliance Monitoring Programme
Assisting with ensuring that the Compliance Monitoring Programme is aligned to the Business Risk Assessment of each PCS jurisdiction in order that the testing is focused in the correct areas
Ensure where areas are considered higher risk they are monitored more often
Ensure that the testing is carried out in line with the Compliance Monitoring Programme
Where necessary instigate action to remedy any deficiencies and ensure any deficiencies identified are followed up and closed off in a timely manner
Gathering of evidence, feedback, drafting of reports and tracking the outcomes of testing
Ensure that the Compliance Monitoring Programme is reviewed and updated at least annually
Assisting the Associate Director – Risk & Compliance with their responsibilities including producing accurate management information/reports detailing how the business is doing in meeting their regulatory/internal obligations.
Provide support to more junior members of the team
Ensure own knowledge of, and compliance with JTC policies and procedures
Maintain an up to date understanding of the relevant legal and regulatory requirements
If applicable adhere to CPD requirements in accordance with regulatory requirements and in-house procedures
Attend relevant seminars and conferences
Adhere to JTC core values and expected behaviours
Undertake any other duties as deemed necessary by Management
Essential requirements
A relevant AML/Compliance professional qualification (ICA Certificate/Diploma) or working towards a relevant professional qualification
​Relevant risk and compliance experience in the financial services industry
Knowledge of current regulatory AML/CFT requirements and risk factors
A broad understanding of multi-jurisdictional AML/CFT legislation and regulatory requirements would be desirable
A hands on, proactive, approach to work
Proficient organisation skills with excellent attention to detail
Ability to work towards and meet deadlines
Excellent verbal and written communication skills
Ability to work and collaborate effectively across multi-teams
Conclusion
JTC is a publicly listed, award-winning provider of fund, corporate and private client services to institutional and private clients. The principle of making all our people owners of the business is fundamental to our culture and aligns us completely with the best interests of our clients.
JTC's culture places a strong focus on the development of its employees. We value our employees' commitment to their career and encourage and support you if you wish to pursue a professional qualification as well as providing ongoing learning and development opportunities through our Academy and Gateway programmes. Our vision for the future is driven by an entrepreneurial and innovative spirit.
If you would like to join team JTC, where everyone is dedicated to continuously delivering a service beyond our clients' expectations, please apply online.