Full Time
November 30, 2022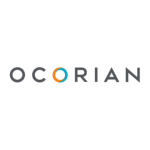 Website Ocorian Corporate Services (Mauritius) Ltd
Company Description
Following a merger with Estera in early 2020, Ocorian is one of the largest providers of fund, corporate and private client services in the market, recognised by our clients and the industry for exceptional client service and value and known for strong and sustained growth.
As a combined business we manage over 17,000 structures for 8000+ clients with a global footprint operating from 18 locations, scale which offers all our people great opportunities to develop their knowledge and skills and to progress their careers.
Job Description
Job title: SENIOR FINANCE ADMINISTRATOR – BILLING              
Department: FINANCE
Jurisdiction: MAURITIUS
Reporting To: MANAGER – FINANCE
Purpose of the Job
The Ocorian Global Accounting team manages billing, accounts receivable (AR) and payable (AP) for an increasing number of jurisdictions across the world. The team is based in Mauritius and reports into the Mauritius Finance Director, with a dotted line to the Group Head of Finance Operations based in Jersey.
This role is in the Billing team which is led by a Senior Manager supported by two leaders each responsible for designated regions.
The Senior Finance Administrator is responsible for the day-to-day execution and monitoring of the billing process for a specific jurisdiction(s) and region(s).
Main Responsibilities
–          Responsible for the running and monitoring of the billing run process in line with Jurisdictional requirements into NavOne across a portfolio of jurisdictions/clients.
–          Ensure the timeliness and accuracy of the billing run as per SLA requirements.
–          Co-lead all calls with the business prior and post billing run to ensure a dynamic communication and business partnership culture is in place.
–          Review any client fee set up or modification requirement from the team.
–          Review credit notes request from the team and ensure the credit notes are processed as per the existing policy and process requirements.
–          Monitor the timely and accurate timesheet submission, authorisation and posting and ensure all timesheets are completed prior to close for the month.
–          Monitor the billing group mailbox for assigned jurisdiction(s) to ensure all queries are treated as per the SLA.
–          Support the monthly reconciliation for some specific balance sheet accounts.
–          Support the manager with the revenue accuracy analysis on a monthly basis to help identify and correct any risk of inaccurate revenue.
–          Participate actively in the reporting and analysis of Billing KPI's.
–          Responsible for the smooth running of the month end process for assigned jurisdiction(s).
–          Co-lead the statutory audits for assigned jurisdiction(s) related to billing work and support the Financial Controller to meet or beat the audit deadline.
–          Be an integral part of the billing audit expert pool across all jurisdictions under the scope of the global accounting team.
–          Support the onboarding of new jurisdiction(s) as a billing end-to-end process subject matter expert.
–          Co-lead any billing optimization project at local jurisdictional or global level.
–          Participate actively in the standardization of the billing process across jurisdictions and assist the senior manager with the documentation process..
–          Strictly adhere and ensure the team is complying with all internal billing policies , processes, procedures and regulations.
–          Review the work and provide guidance to the finance administrators whenever required.
–          Support the leaders to drive operational/non-operational activities and act as a Billing / Revenue subject matter expert.
–          Assist with ad hoc finance tasks as and when requested.
Qualifications
A degree in Accounting, Finance or equivalent professional qualifications
Knowledge, Skills and Experience.
Minimum of 5 years of experience in a finance role ideally in billing.
Solid ERP knowledge (preferably NavOne)
Previous experience in a multi-jurisdictional environment would be preferable.
Strong computer software skills, including Excel, Visio, Word & PowerPoint.
Strong problem-solving skills
Fluent in English, French is a plus
Competencies
Ability to meet demanding deadlines and productivity requirements.
Ability to lead project(s) to success within agreed deadlines
Solid understanding of accounting principles
Ability to prioritise and multitask
Ability to generate ideas and drive continuous process improvement and innovation
Excellent interpersonal and communication skills, act as a team-player with other finance team members and as a business partner with other departments within the group.
Additional information
All staff are expected to embody our core values that underpin everything that we do and that reflect the skills and behaviours we all need to be successful.  These are:
We are AMBITIOUS– We think and act globally, seizing every opportunity to support our clients and staff – wherever in the world they may be.
We are AGILE– Our independence from any financial institution gives us the flexibility and freedom to keep things simple, efficient and effective.
We are COLLABORATIVE– We take the time to understand our clients' needs so that we can deliver personalised solutions every time.
To apply for this job please visit smrtr.io.