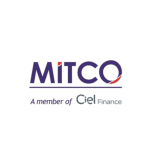 Website MITCO Group
Job Description:
Guide the directors as to their duties, responsibilities and changes in regulatory requirements.
Conduct regular reviews of company and trust files to ensure compliance with all relevant regulations.
Ensure all correspondence and other communication is attended to professionally and promptly.
Conduct due diligence on investors/shareholders as per the Financial Intelligence and Anti-Money Laundering Act 2002 and the Code on the Prevention of Money Laundering and Terrorist Financing.
Ensure all KYC documents are on file, valid and up-to-date.