Full Time
November 30, 2022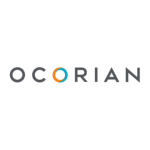 Website Ocorian Corporate Services (Mauritius) Ltd
Company Description
Following a merger with Estera in early 2020, Ocorian are one of the largest providers of fund, corporate and private client services in the market, recognised by our clients and the industry for exceptional client service and value and known for strong and sustained growth.
As a combined business we manage over 17,000 structures for 8000+ clients with a global footprint operating from 18 locations, scale which offers all our people great opportunities to develop their knowledge and skills and to progress their careers.
Job Description
Job Title: TECHNICAL ANALYST
Department: IT
Jurisdiction: MAURITIUS
Reporting To: HEAD INFRASTRUCTURE
Purpose of the Job
Reporting to the Head of Infrastructure, the post-holder will be part of the team responsible for the global IT infrastructure, including several data centres and all regional offices. The role will involve a significant portion of the post-holders time, focussing on the delivery of projects for the regions and the group as a whole. The role encompasses management of the provision of IT services covering Servers, Networks, Security, Citrix, Email, SQL Databases, Storage, Virtual Infrastructure, Telephony, and the maintenance thereof. Beyond the project delivery, the post-holder will provide 2nd line support in relation to the above systems.
Main Responsibilities
Provide an efficient and professional service to employees who are experiencing technical issues
Process and resolve 2nd line support calls
Be able to plan and execute project work including travel to regional offices if and when applicable
Understand and participate in business acquisitions involving migrating data and applications and connecting new offices to the Ocorian network
Manage and maintain a large corporate IT environment
Continue to upgrade the entire estate to the latest and most efficient versions of OS, Patches and Applications
And any other such duties that might be reasonably required for this role
Qualifications
ESX Server / VSphere / Vcentre – v5.5 to 6.7 and HyperV
Microsoft Server 2008 – 2019
Microsoft Exchange 2016 on premise and Azure O365 2
Microsoft SCCM • Active Directory
Mitel Telephony
Citrix XenDesktop
Dell KACE
Knowledge of Cisco switches, LANs, MPLS and SDWAN technologies
Knowledge of MDM and mobile solutions, preferably Meraki and Microsoft InTune
Office 365 and Azure Infrastructure
Microsoft Qualifications Preferred
Microsoft Certified IT Professional (MCITP)
Microsoft Certified Solutions Expert (MCSE)
Microsoft Certified Technology Specialist (MCTS)
Exchange Server, Configuring (preferred)
Windows Server 2008 (minimum) Active Directory, Configuration (preferred)
Windows Server 2008 (minimum) Applications Infrastructure, Configuration
Windows Server 2008 (minimum) Network Infrastructure, Configuration
Microsoft Certified Systems Administrator (MCSA)
Implementing and Managing Microsoft Exchange Server 2016
Implementing, Managing, and Maintaining a Microsoft Windows Server Network Infrastructure
Managing and Maintaining a Microsoft Windows Server Environment
Windows 10, Enterprise Desktop Support Technician
Additional Competencies
An ability to build relationships quickly with a wide range of people with the confidence and credibility to work with senior people across the firm
Analytical problem solver
Proven communication, time management and organization skills are essential
Supervisory/ team leading skills
Excellent interpersonal skills and project management skills • A client orientated and service-driven approach
Additional information
Working at Ocorian means entering a dynamic and growth-orientated company. We provide you with outstanding opportunities for your professional and personal development. We offer a competitive salary and benefits, commensurate with your qualifications and experience.
All our staff seek to embody our core values that underpin everything that we do and that reflect the skills and behaviours we all need to be successful.  These are:
We are AMBITIOUS – We think and act globally, seizing every opportunity to support our clients and staff – wherever in the world they may be.
We are AGILE – Our independence from any financial institution gives us the flexibility and freedom to keep things simple, efficient and effective.
We are COLLABORATIVE – We take the time to understand our clients' needs so that we can deliver personalised solutions every time.
To apply for this job please visit smrtr.io.