Full Time
November 30, 2022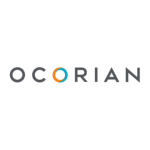 Website Ocorian Corporate Services (Mauritius) Ltd
Company Description
Following a merger with Estera in early 2020, Ocorian is one of the largest providers of fund, corporate and private client services in the market, recognised by our clients and the industry for exceptional client service and value and known for strong and sustained growth.
As a combined business we manage over 17,000 structures for 8000+ clients with a global footprint operating from 18 locations, scale which offers all our people great opportunities to develop their knowledge and skills and to progress their careers.
Job Description
Job Title: Trainee
Jurisdiction: Mauritius
Department: Accounting and Financial Reporting Services (AFRS)
Reporting To: Manager – Accounting and Financial Reporting Services or any other designated person
Purpose of the Job
–   To accurately process accounting records, perform basic accounting reconciliations and other accounting related administrave tasks.
Main Responsibilities
To conduct the following within prescribed deadlines:
–   Prepare and post final bookkeeping entries required for producing financial statements and management accounts.
–   Perform bank and any other reconciliations.
–   Prepare and review VAT, TDS returns and Tax Computations for clients.
–   File financial statements, tax returns and other statutory returns within deadlines.
–   Provide accounting support to Accounting staff and assist with ad-hoc projects as may be required from time to time.
–   Liaise with the appointed Auditors to complete the audit of financial statements in accordance with defined timetables.
–   Gathering other documents and liaising with administrative team.
Qualifications
–   Holder of an HSC Certificate.
–   Finance Industry and or Accounting/Auditing experience with exposure to Global Businesses.
Knowledge/Skills/Experience
–   1 years' experience as an accounts clerk
–   Well versed in Excel, Word and Outlook.
Competencies
–   Good interpersonal skills and the ability to communicate effectively with clients, colleagues at all levels.
–   Able to work using own initiative, control own work load and prioritise matters as appropriate.
–   Flexibility, energy and enthusiasm.
–   Ability to work under pressure and meet deadlines.
–   A solution driven attitude to problems.
–   Good organisational skills and ability to work methodically and accurately.
–   Team spirit.
Additional information
All staff are expected to embody our core values that underpin everything that we do and that reflect the skills and behaviours we all need to be successful.  These are:
·        We are AMBITIOUS – We think and act globally, seizing every opportunity to support our clients and staff – wherever in the world they may be.
·        We are AGILE – Our independence from any financial institution gives us the flexibility and freedom to keep things simple, efficient and effective.
·        We are COLLABORATIVE – We take the time to understand our clients' needs so that we can deliver personalised solutions every time.
To apply for this job please visit smrtr.io.