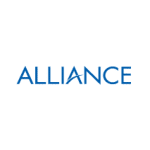 Website Alliance Financial Services Ltd
Corporate Administrator who shall be responsible for the day-to-day administration of portfolio of client entities of GBC, Authorised Companies, Trust, Foundation and Domestic companies.
Duties and Responsibilities:
· Manage a portfolio of companies under the supervision of senior staff;
· Perform the day-to-day administration of the companies, and monitor compliance of files, according to the relevant laws of Mauritius and of our internal procedures;
· Draft and prepare minutes of meeting, resolutions, prepare board packs;
· Attend clients' payments requests
· Prepare and file statutory documents with the relevant authorities;
· Liaise with external parties such as regulatory bodies, banks and auditors, as well as with clients.
· Any other duties as may be assigned by Management.
Qualification
· Degree Holder in Management or Finance or ICSA or any other relevant field;
· At least 2-3 years working experience in a Management Company as administrator;
· Good communication skills, spoken and written (English & French)
Others
· Ability to work in a team and in a dynamic environment
· Able to meet tight deadlines
· Be well versed with the MRA Rules, Companies Act, Financial Services Commission Guidelines, Trust Act and other related Acts and Regulations.
· Knowledge on AML CF